Trinity on Jackson (a United Methodist Congregation)

in Elkhart, Indiana is seeking to hire a part-time Modern Worship leader for our 10:30 worship service.  A successful candidate will have a vital and personal relationship with Jesus Christ and be committed to living and modeling a Godly lifestyle inside and outside of the church.  We seek candidates with experience that demonstrates positive outcomes.
Trinity on Jackson desires a leader for our Modern Worship who has a passion and proven ability to lead worship through music.  The right candidate will be able to coordinate with the preaching pastor one worship service every week as well as recruit, train, lead rehearsals and encourage spiritual growth of the praise team. 
Send application materials to (
jobs@TrinityOnJackson.org
).  Submit a cover letter, resume and audition video.  Application materials can also be mailed to: Trinity On Jackson, 2715 E. Jackson Blvd., Elkhart, IN 46516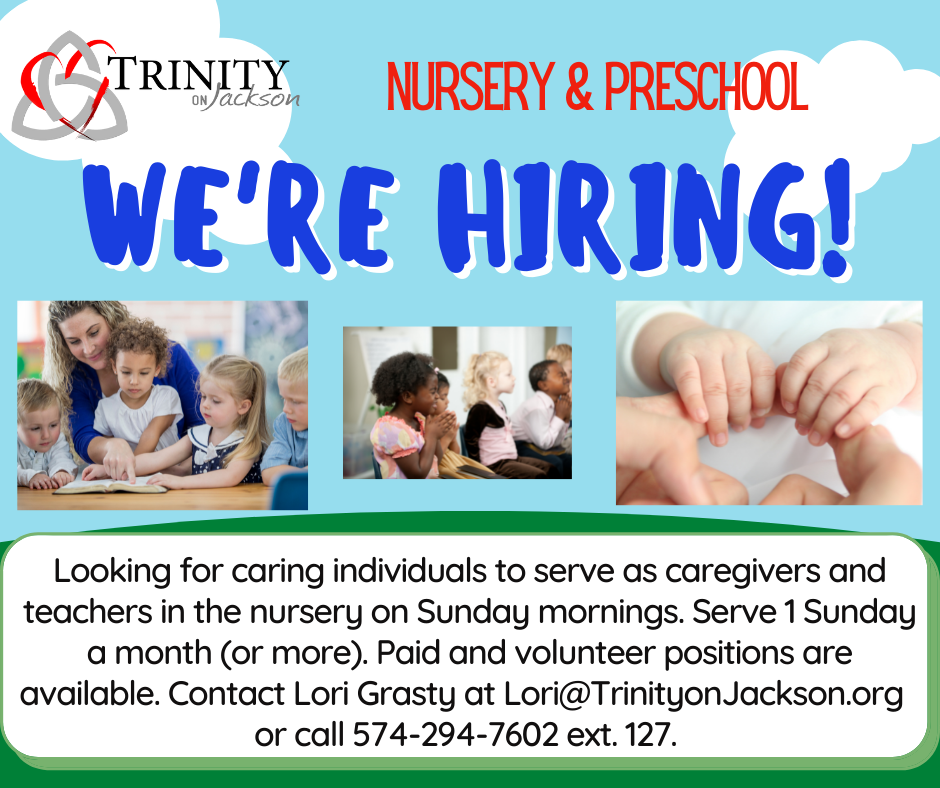 Thank you for your interest in employment at Trinity on Jackson. 
Currently we have no opening…but please check back at a later time.