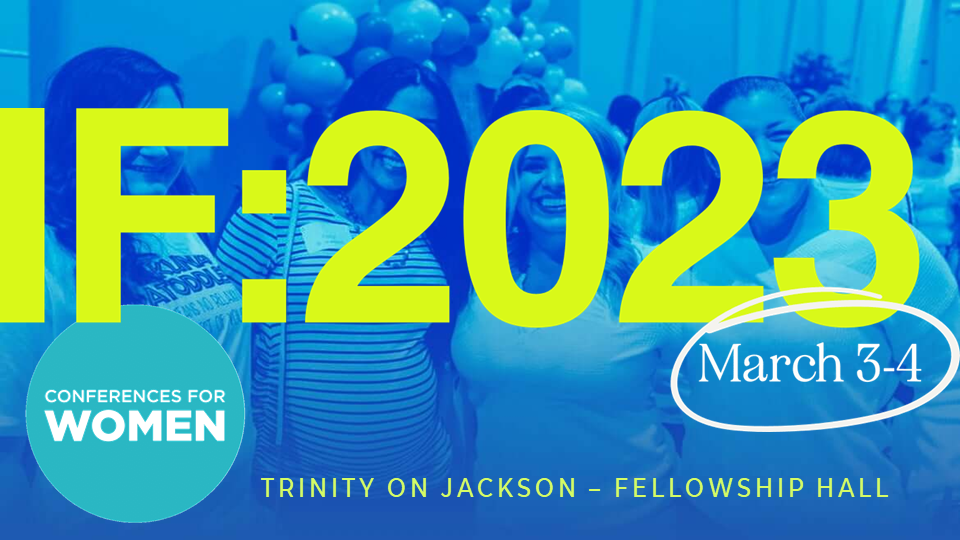 LADIES!! We are hosting a local IF:Gathering! Join us as we gather with others around the world for IF:2023! We have a mission to go and make disciples, so will we live our days like we know that? Don't miss this moment to look each other in the eye and remind one another: You were made for good works!
This year, we're going to remind each other that we have what we need, because the Lord is our Shepherd. We're going to bring each other back to the basics, rallying around the fact that God made us, equipped us, and prepared us for good works. We're going to recognize there's a cost to this way of living, but prove that it's still worth it. And we're going to walk away really clear on our mission to serve God and disciple those around us. 
*This event is FREE and is open to all women, both here at Trinity or from another church. So invite everyone.
*Most suitable for ages 16 and up.
*Enter at the main door #7, the north end of the church
Friday, March 3—Fellowship Hall
    *doors open at 6:30pm, conference from 7:00-10:00pm
Saturday, March 4—Fellowship Hall
     *doors open at 9:30am, conference from 10:00am-5:00pm
                    *we will have a carry-in soup and salad lunch to share with others
Sign-up after worship at the Welcome Center Desk.